They need your help...and you came through for them!
| | |
| --- | --- |
| | "The vet bill came back for the 15 they are keeping. The Wisconsin Puppy Mill Project spent $1260 to get the rest of their 15 fixed, dentals, etc! We expect our expenses to be at least an additional $8,500. There are just so many more than we were first told, that we'll be burning the midnight oil trying to find places to put them all until we find permanent new homes for them. Any support and assistance with sheltering, placement, adoption, and expenses would be gratefully accepted." |
First Things First:
We asked for your HELP -- The Wisconsin Puppy Mill Project initially expected, and was prepared for, between 20 - 30 dogs from this intervention. Instead, the final number was 64. Due to the unexpected number of dogs, limited shelter space, and lack of physical neglect or abuse, the dogs were removed from the property in measured increments, as we had places for them to go.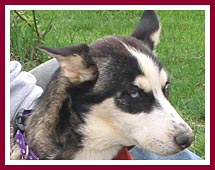 Even with the help of our Drive To Save Lives partners Sheboygan County Humane Society, Washington County Humane Society, and Coulee Region Humane Society, our resources were seriously over-stretched! The Wisconsin Puppy Mill Project made a financial commitment to reimburse all of the direct expense incurred by our partners in this intervention, but our resources were stretched very thin. We need your help. We asked you to donate money toward vet expenses, etc., and you came through for us! All funds donated were equitably shared with our partners to cover their expenditures for veterinary care, spays and neuters, vaccinations and health testing for the Adams dogs.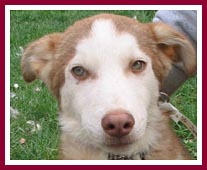 Our ultimate goal was to get these dogs into good, loving, Forever Homes with people who realized that dogs are lifelong companions that do come with some responsibilities. Many dogs were adopted straight from the pages of this website! Our Drive To Save Lives Photo Album provided pictures and whatever basic information we had on each, and anyone interested was asked to download an adoption application to return to our primary "sheltering partner" in this endeavor, the Sheboygan County Humane Society (SCHS).
We also asked for shelters and fosters to help rehome the dogs, and again, the response was just wonderful. SCHS took the responsibility for placing the Adams dogs with interested shelters or rescues who had foster homes or shelter space open and knew they could find good, loving Forever Homes for some of these dogs. Ultimately, all adoptable dogs were placed into carefully screened, loving homes.
ALL animals were spayed or neutered by the Wisconsin Puppy Mill Project before being released to any shelter or adopter.
THANK YOU:
Our heartfelt thanks to the following:
| | |
| --- | --- |
| DONOR: | DONATION: |
| | 400 pounds of dog food, a day of Temp Evaluation Services. and transported, housed and rehomed 17 of the dogs |
| | Significant monetary donation, excellent link to the Drive To Save Lives information from their own website. |
| Eastern Wisconsin SPCA | Significant monetary donation through their SNIP program toward the spaying/neutering of all the dogs. |
| | Significant monetary donation |
| Pat's Pics | Sponsor of our Drive To Save Lives Photo Album |
NOTE: If you would like to help other dogs in situations such as our Drive To Save Lives, please feel free to donate via PayPal or one of the other options on the links below!
Previous Page: Using our Photo Album * Next Page: Happy Endings