---
"There are three types of 'pet providers' who stand behind their animals for life: good shelters, good rescue groups and TRUE quality breeders."
We have heard from many responsible, compassionate breeders who take pride in their beautiful, healthy, temperamentally-sound dogs and are in favor of stricter regulation of commercial pet breeding facilities. Some are graciously allowing us to use their statements and photos of some of those dogs on our website. If you would like to join our "Breeders With Pride," please Contact us.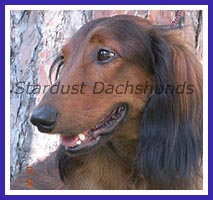 "The cruelty and absolute neglect of puppy mill animals can truly make a quality, caring breeder sick. When an pet animal is raised as a commodity, there is no thought as to the proper conformation, nutrition or social environment necessary to start these puppies as a normal pet. Many of these puppies start off with medical issues and fear issues due to lack of exposure to normal household sounds and activities. They are often weaned from the mother too early and sold before they have proper socialization.
"At Stardust Dachshunds, breeder of Standard Longhaired Dachshunds for over 25 years, breeding is done on a very select basis and only minimally. We breed only healthy animals that are exemplary examples of the breed." -- Anne M. Schmidt, Stardust Dachshunds
---
Top
---
"Planned breeding has a single purpose...a single LEGITIMATE purpose, and that is to improve the specific breed, always trying to develop the 'perfect' specimen, whether it be for competition in the breed ring, in the field, in obedience, or on the trail. This is the 'mantra' upon which Willo Siberians was created and to which we adhered for the years we showed and raced. "

"But breeding is always a crap shoot. You might get one super quality, sometimes none. The reputable breeder knows what 'good' is and strives for it every time. If a breeding doesn't produce that, the bitch is spayed." -- Lois Leonard, Willo Siberians / Adopt A Husky, Inc.
---
Top
---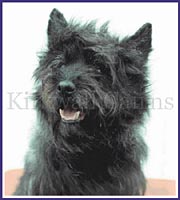 "It disheartens and alarms me to find that a shadow has been cast over central Wisconsin by the buying and selling of dogs as though they were a mere commodity one could use as one pleases and then toss aside. They are being regarded as a source of income and not the loving and dedicated friends they are and will become if raised correctly and allowed to reach their potential.
"We all heard the public outcry elicited by the Michael Vick scandal. Is Vick's reality so different? These dogs have no life. To produce/perform- becomes their sole function. Dogs were among the first creatures to seek out humans as a source of companionship. We do owe them something. They are not here for us to cage, ignore, and breed until they are not longer productive, and then discard.
"Regardless the name or the breed, they are all individuals. Each one is his own reason for being and rightly so. We would not have it any other way. " -- Sybil Basombrio, Kirkwall Cairns
Read Sybil's article, "Breeders vs Auction/Puppy Mill: What a Difference!" in its entirety.
---
Top
---

Stardust Dachshunds

Willo Siberians

Kirkwall Cairns

---
---
© Copyright, 2008. The Wisconsin Puppy MIll Project
P.O. Box 926 * Sheboygan, WI 53082-0926 * info@NoWisconsinPuppyMills.com

"Rosie" Photo Copyright © by Bill Leonard. All Rights Reserved. Used with permission.
All other photos Copyright © the owners/kennels. All Rights Reserved. Used with permisison.
Website design by Hook & Web Designs