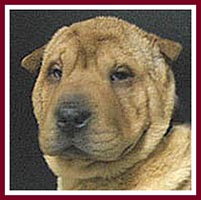 Dec. 16, 2010, MADISON – An animal rescuer has pleaded no contest to bringing a dog into Wisconsin without proof of veterinary examination and rabies vaccination, after the dog bit a child in the Madison family that adopted it.
"Animal rescuers have good intentions, but they may be unaware of our animal import laws in Wisconsin," said State Veterinarian Dr. Robert Ehlenfeldt. "We have these laws in place to protect both human health and the health of other animals in the state. And, as this case proves, consumers who take these animals into their homes need to ask for documentation on the animal's health status."
Emily B. Smith, Edgerton, was charged in Dane County Circuit Court and agreed to the plea, along with paying more than $760 in a civil forfeiture and court costs. She is the director of PAWS Institute Rescue.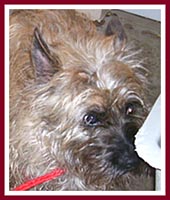 According to court documents, Smith brought the dog, a lab mix named "Rocco," to Wisconsin from Ohio in January 2009. A Madison family adopted him. Rocco bit the girl on the face on Feb. 2, 2009, and her father reported the incident the next day to Public Health-Madison & Dane County Animal Services. Smith could not provide a health certificate that would prove Rocco had been vaccinated against rabies, as required by state law.
Because his rabies status was unknown, Rocco was quarantined in a veterinary clinic for 10 days for observation. Had he shown signs of rabies during that time, the child would have had to undergo a series of injections and the dog would have had to be euthanized. However, he remained healthy and was released to Smith.
"Three years ago we had a rescue dog arrive in Wisconsin with rabies," Ehlenfeldt said. "That rescuer paid a penalty and was very contrite. I'm guessing she would tell others how important these laws are. Rabies is virtually a 100 percent preventable disease in dogs. It's a disease that is virtually always fatal, in every species including humans."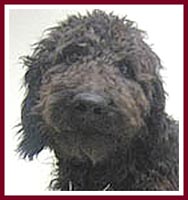 He offered this advice to rescuers:
Don't bring animals into Wisconsin without proper health certificates. A health certificate must be signed by a federally accredited veterinarian who has examined the animal and found it to have no signs of illness, and who can testify to the fact that it meets all Wisconsin's health requirements. For dogs, the certificate must indicate that the animal has a current rabies vaccination if it is at least five months old, and when the vaccination expires. There is no exception for rescue animals.

Don't rescue animals until you know everything that is involved. Know the animals' history, the legal requirements, the behavioral issues, and the physical needs of these animals, and be prepared for the price in time and money that you may need to pay when you rescue animals.

Don't adopt a rescue animal, or any animal, without documentation of its health status. Ask for a copy of the health certificate and examine it closely. If you have any questions, you can call the Animal Health Division at 608-224-4872 or email DATCPanimals@wi.gov.
Please note: the dogs pictured on this page are all brought in from out of state with NO Certificates of Veterinary Inspection. They were sold at the 10 March 2007 Thorp Dog Auction.) Click on photos for larger view and story.