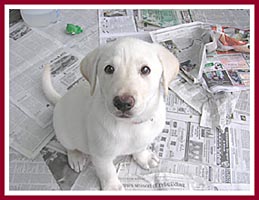 The WI Department of Agricuture, Trade, and Consumer Protection (DATCP) now has updated the "Dog Sellers & Shelters" section of their website with all of the forms needed to conform with the new law. Please see Dog Seller and Shelters Forms (DATCP website) or click on any of the individual links below.
License application: Complete packet of license application materials, including application form, instructions, and other supporting information.

Temporary market (pdf): Form to notify DATCP of a temporary market selling dogs.

Liquidation sale: Form for breeders to notify DATCP of a one-time sale to liquidate their businesses.
For more information about Act 90, ATCP 16 regulations and standards of care, or whether you need to be licensed, please see the Act 90/ATCP 16 Information links below.
If these do not answer your questions, please feel free to contact DATCP at: DATCPanimals@wi.gov (email) or phone 608-224-4872