No heat. Water frozen. No toys. No treats. No human interaction.
Only wire to stand on twenty four hours a day, seven days a weeks...forever.
Animals so frustrated they chew at the wire that imprisons them.
Not even a name to be called by...for they are "just a number."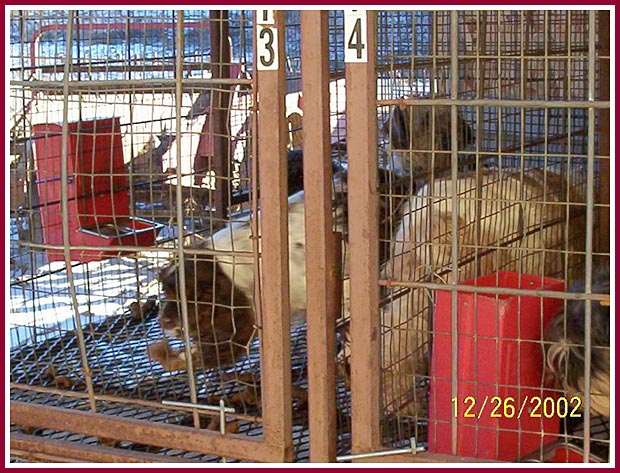 It can't happen here?
But it did...
This "mill" is up and running near Monroe county in 2002, prior to the passage of WI Act 90.
The owner had expanded his "business" from Missouri.
The temperature was 12 degrees.