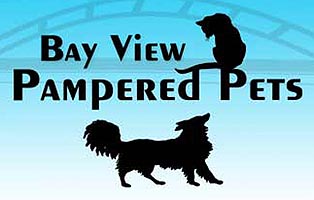 For first quarter 2011, Bay view Pampered Pets in Milwaukee, WI, is donating 5% of gross revenues to the Wisconsin Puppy Mill Project in recognition of the hard work ahead to enforce the new law and to help the countless animals who have been victimized by unscrupulous breeders and retailers.
Bay View Pampered Pets is dedicated to providing quality pet-sitting, dog-walking, and other services in the Milwaukee area. They have instituted a Give-Back Program, highlighting a different animal-related organization every quarter. Sandy of Bay View Pampered Pets says, "We are a small company and we can only do so much, but we hope that by making our clients aware of the amazing work being done on behalf of animals in our community, we can be a catalyst for additional giving or volunteering."
Please visit Bay View Pampered Pets' website for more information about their services and the Give-Back Program.