What is a Certified Humane Officer?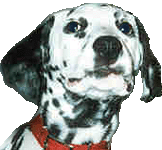 Wisconsin statutes provide for certification of individuals trained to make thorough, painstaking, well-documented investigations to secure convictions within WI and municipal humane statutes. They may be employees of a city, town or village; employees of humane societies that contract with local governments to provide these services; or self-employed contractors, whose job is to investigate whether neglect or abuse are actually occurring. If so, they must put together a case that the district attorney can prosecute. In cases where charges are not warranted, they may also work with animal owners to educate them and improve their animal care.
Humane Officers must specifically be appointed by a local government as humane officers in Wisconsin. Unless they are appointed, they have no authority to investigate these cases.
To qualify for Department of Agriculture, Trade, & Consumer Protection Humane Officer certification, each individual must complete a comprehensive, 30+ hour training program within a year of appointment, pass a DATCP certification exam, and pay a fee. They must also complete 32 hours of continuing education every two years to maintain their certification. For details about the Humane Officer program, including Training and Continuing Education, please see: DATCP WI Humane Officers Program or read the in-depth Chapter ATCP 15 Humane Officer Training & Certification section of the Wisconsin Administrative Code.
What may a Humane Officer do?
According to WI statute 173, a Wisconsin Humane Officer's duties include:
ENFORCEMENT. A humane officer shall enforce [state humane statutes] and ordinances relating to animals enacted by political subdivisions (city, town, village, county) in which the humane officer has jurisdiction.

INVESTIGATION. A humane officer shall investigate alleged violations of statutes and ordinances relating to animals and, in the course of the investigations, may execute inspection warrants.

SEEK SUBPOENAS. A humane officer may request the district attorney for the county to obtain subpoenas to compel testimony and obtain documents in aid of investigations.

ISSUE CITATIONS. If authorized by the appointing political subdivision, a humane officer shall issue citations for violations of ordinances relating to animals.

ISSUE ABATEMENT ORDERS. A Humane Officer may issue a written order to require a person to correct a violation of the law. An abatement order gives the animal's owner a set period of time to correct or improve the situation.

REQUEST PROSECUTIONS. A humane officer may request law enforcement officers and district attorneys to enforce and prosecute violations of state law and may cooperate in those prosecutions.
What may a Humane Officer NOT do?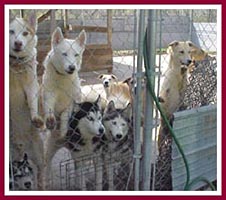 Statute 173 states that, unless also a law enforcement officer, a humane officer may NOT in the course of his or her duties do any of the following:
Execute a search warrant.

Carry firearms.

Stop or arrest persons.

Stop, search, or detain vehicles, except under an inspection warrant.

Enter any place or vehicle by force or without the consent of the owner, except in an emergency occasioned by fire or other circumstance in which that entry is reasonable and is necessary to save an animal from imminent death or a person from imminent death or injury.

Remove any animal from the custody of another person by force.

Sell or otherwise dispose of any animal that came into the humane officer's custody in the course of his or her duties.