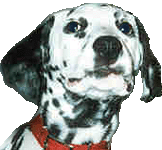 Recently, the HSUS released the results of an eight-month investigation into where PetLand Pet Stores get their puppies. Their documentation confirms something we already knew -- the majority of these petstore puppies come from Puppy Mills! Read the HSUS Investigation Linking Petland to Puppy Mills here.
In conjunction with this report and the upcoming holidays, letters to the editor of your local newspapers might help people stop and think before they buy that Christmas puppy.
Take a look at your paper or its online version -- guidelines for that particular newspaper will be listed. There will likely be a 250 or 500 word limit, and you MUST sign the letter and provide your address and phone number for the paper to verify that you did, indeed, write the letter.
RESOURCES FOR WRITING YOUR LETTER:
SAMPLE LETTER to get you started, courtesy of Becky of the Best Friends Network. This letter is geared toward discouraging people from giving Christmas puppies, but can easily be modified for Valentine's Day, birthdays, Easter -- any time of the year.

Tips on Writing Letters to the Editor from the HSUS.

Writing Letters With I-M-P-A-C-T (pdf)from the Kinship Circle

PublishALetter.com Writing a letter to the editor is as easy as choosing the newspaper or magazine from a dropdown list, filling out a website form with your contact info and a 250-word letter, and hitting "send."