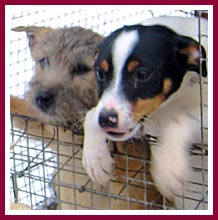 On 2/3/17, citing "privacy issues," the USDA removed from its website all inspection reports, research facility annual reports, regulatory correspondence, and enforcement reports on thousands of facilities regulated under the federal Animal Welfare Act (AWA) and Horse Protection Act (HPA). These facilities include commercial dog breeding operators, Tennessee Walking horse show participants, roadside zoos, research labs and other facilities. SInce there was no longer a need for it, the Animal Care Search Tool, critical for finding individual reports, was also removed.
These taxpayer- funded reports are public record, and they are essential for protecting animals from exploitation and abuse. We need to know that AWA and HPA licensees are complying with federal law and are being held accountable for their actions. It seems to us that the removal of this information only serves to protect people and businesses who genuinely have something to hide.
The lists of USDA- licensed breeders and dealers, as well as inspection reports of licensed facilities, have been a very valuable tool to WPMP in the past. Among other things, they have helped us in our push for Act 90 - WI Dog Program here in Wisconsin, in our efforts for state regulation of roadside zoos and ownership of exotic pets, and in our education about where pet store puppies really come from. They are invaluable to consumers researching a breeder before buying a puppy. Plus, a number of states relied on the USDA inspection reports as part of the process pet shops were required to use for accepting puppies for resale.
There should be NOTHING private about animal abuse -- and those with excellent records should be happy to share them.
All of the reports, of course, are still available by filing a Freedom Of Information Act (FOIA) request, but The Wisconsin Puppy Mill Project is joining the HSUS, ASPCA, and many other local and national animal welfare advocates in strongly urging the USDA to restore easy access to AWA/HPA information to the public!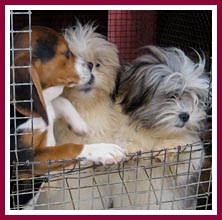 What can YOU do to help get these records, and the searchable database, back on the USDA website?
Make phone calls!

Call both your U.S Senators and your U.S. Representative (find their contact info here): All you need to say is: "My name is [ ]. I am a constituent from [town, zip code]. I do not need a response. I am opposed to the USDA removal of all inspection reports on facilities regulated under the federal Animal Welfare Act (AWA) and Horse Protection Act (HPA). These reports are paid for by taxpayers, and are essential for protecting animals from exploitation and abuse. I encourage [Sen. or Rep. name] to support immediate restoration of these records to the USDA website. Thank you for your hard work answering the phones!"

Call the USDA at 844-820-2234. All you need to say is: "My name is [ ], and I live in [state]. I am shocked and outraged that the USDA removed all inspection reports on thousands of commercial dog breeding operators, Tennessee Walking horse show participants, roadside zoos, research labs and other facilities regulated under the federal Animal Welfare Act (AWA) and Horse Protection Act (HPA). Not only are these reports paid for by taxpayers, but they are essential for protecting animals from exploitation and abuse. There is no justifiable reason for these public records to not be posted online. Please restore them, as well as the searchable database for accessing them, as soon as possible. Thank you for your time."

Tweet! Sample tweets, courtesy of the HSUS:

.@USDA animal welfare records are taxpayer funded. Restore now. #noblackout.

Animal abusers should not be protected @USDA. Restore all records now. #noblackout.

.@USDA do not hide animal abusers and their cruel actions. Restore animal welfare records now. #noblackout.

.<@yourlegislators TwitterHandle> please urge @USDA to restore all animal welfare records.#noblackout

Sign a Petition (There are several to choose from):
FOR MORE INFORMATON: