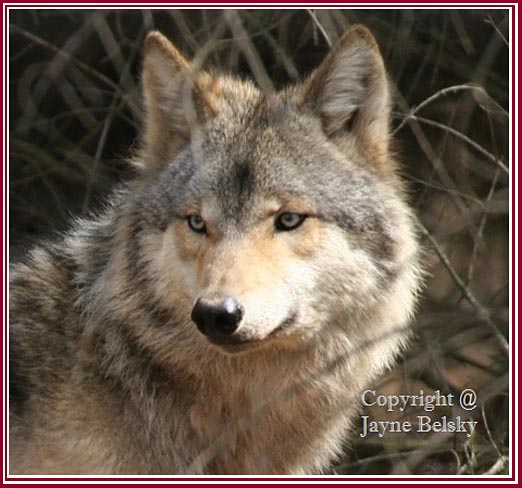 PLEASE contact your federal lawmakers urging them to oppose H.R. 424 and S. 164!

Find My State and Federal Representatives

Call your members of Congress -- you can find their contact info by using the link above, or by calling the Capitol switchboard at 202-224-3121, and asking to be connected to the offices of your senators or representative. and urging them to oppose any and all attempts to delist wolves. Ask them to. You can look up the phone number for your members of Congress by visiting AWI's Compassion Index, or simply
All you need to say is, "Please vote no on (H.R. 424) in the House and (S. 164) in the Senate, and oppose ANY AND ALL attempts to remove federal protections for wolves." The message will be noted by your representatives' staffs and relayed to them.
Be prepared to give your name, address, and phone number. Please, ALWAYS be polite and respectful. Name-calling, and rude or abusive calls will hurt, rather than help, our cause.
If you, like many of us, are hesitant about calling because you don't know what to expect, there is a very good article called "Shy Person's Guide to Calling Representatives" -- you can read it here!

Shy Person's Guide to Calling Representatives

The simple message above is enough, but if you want to add to it, here are some key talking points you might share:
Removing federal protections for wolves is premature, as wolves have barely recovered to their historic range in the Great Lakes and elsewhere.

On top of that, they face numerous threats including habitat loss, disease, and poaching.

Here in Wisconsin, aggressive trophy hunters use exceptionally cruel methods, including hounding. Tracking and trailing wolves with hounds leads to potentially disastrous encounters, and is in our opinion no more than legalized dog- fighting.

Remind your representatives that the majority of Americans want wolves protected and ask them to stay strong in protecting them.

More articles concerning the on-going "War on Wolves"

Ask your representatives NOT to delist wolves through Congressional intervention - science not politics should dictate wildlife management.