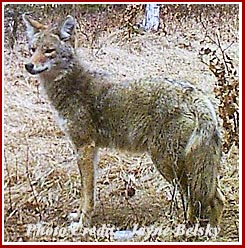 WI State Senator Fred Risser has proposed a bill to END wildlife killing contests in Wisconsin! LRB 1453/1 would prohibit contests for killing wild animals and providing a penalty.
In his memo to all WI legislators, Sen. Risser wrote: "In Wisconsin, there is no prohibition to wildlife killing contests. These contests use various tactics to attract, manipulate, confuse, and even temporarily blind wildlife in order to kill as many animals as possible. Dogs, semi-automatic weapons, ATVs, traps, snares, and snowmobiles are often used in such contests, including participants chasing animals on snowmobiles to the point of exhaustion and running them over repeatedly.
"Many hunters have condemned these contests as unethical and say they create a bad name for those who hunt ethically. This bill would prohibit all wildlife killing contests, much like laws in California and Vermont which prohibit predator killing contests."
This bill must have strong BIPARTISAN support in both houses of the legislature, even before it is introduced. Sen. Risser needs as many co-sponsors as possible by Friday, February 1, 2019.
WHAT YOU CAN DO:
Please read the Bill Summary and Talking Points below. Then, phone and/or email your own WI state legislators (both Senators and Representatives) ASAP and ask that they support LRB 1453/1. (Click here to find your WI representatives ). Try to keep your message brief, and be sure to give your name, address, and phone number. Let your representative know that you are a constituent. Please, ALWAYS be polite and respectful. Name-calling, and rude or abusive letters or emails will hurt, rather than help, our cause.
If you live in Senator Risser's district, THANK him for authoring this bill and let him know that you support it.

If you are not one of Sen. Risser's constituents, please ask your SENATOR to co-sponsor "LRB 1453/1 relating to: prohibiting contests for killing wild animals and providing a penalty".

The bill must have an Assembly companion bill. Please ask your REPRESENTATIVE either to author or co-sponsor a companion bill to "LRB 1453/1 relating to: prohibiting contests for killing wild animals and providing a penalty".

Request that, at the very least, your representatives SUPPORT this effort to end the killing of wild animals for entertainment.

When emailing, please put "SUPPORT LRB 1453/1 banning wildlife killing contests" in the Subject line.

Also, please post your support on your Representative's and Senator's Facebook pages!

Find your WI State Representatives

Bill Summary (by the Legislative Reference Bureau):
"This bill prohibits the organization of and participation in contests for killing wild animals. "Contest" is defined as an organized or sponsored competition with the objective of taking, capturing, or killing a wild animal for entertainment or for the chance to win designated prizes. "Contest" does not include a lawful fishing tournament. The bill prohibits a person from doing any of the following: 1) organizing, conducting, or sponsoring a contest; 2) providing a venue for a contest; and 3) participating in a contest. A violation of these prohibitions is punishable by a forfeiture."
NOTE: we will have a link to the full bill text and history as soon as they become available.
Talking Points (more coming soon):
"Killing contests" are not hunting; they are indescriminate slaughter of the target animal.

Animals killed include coyotes, bobcats, foxes, mountain lions, wolves, squirrels, rabbits, and others.

For more information, please see Project Coyote's A Barbaric Bloodsport: END WILDLIFE KILLING CONTESTS

Tom Saler, The Cap Times: End wildlife-killing contests in Wisconsin and around the country

The Political Environment: Risser Bill Would Ban Wildlife-Killing Contests in Wisconsin

Stable coyote packs benefit farms and communities, Carly Summers, Sun Community News, May 16, 2018

Why wildlife killing contests cannot be justified ecologically or ethically, Project Coyote's letter about why wildlife killing contests cannot be justified ecologically or ethically – signed by more than 50 scientists from across North America.

New York Times: Plague confirmed in third Wyoming cat in last six months

"Marshall Lions 2-Day Super Hunts" Brochure. The hunt was part of a "family friendly" "Ice Fisheree Festival" that featured free door prizes for the kids, and a free kids raffle., Bags tournament, Fish Toss, Euchre tournament, (2) Texas Hold'em tourneys, Snow Sculpting competition, Flag Football tournament, Outhouse races on land, DJ with dancing, and lots of raffles and prizes, as well as Rabbit and Coyote Hunts. (http://www.sightfirst.com/ice-fisheree-ice-events/)

Putting an End to Wildlife Killing Contests, by 8 O'Clock Buzz, WORT Community Radio in Madison, WI, January 28, 2019. Producer Kai Brito speaks to the leader of a national non-profit, Camilla Fox, founder and executive director of Project Coyote, to learn just how wildlife killing contests are impacting the environment.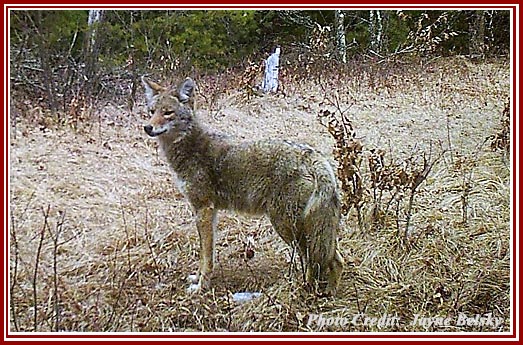 LRB 1453/1 Full Bill Text (N/A)

LRB 1453/1 Bill History (N/A)


LRB 1453/1 Summary

Talking Points